Friends of Lismore Rainforest Botanic Gardens Inc (FLRBG)
We are open:   Monday - Friday 7.30 am to 3.30 pm, Saturday and Sunday  9 am - 4 pm  (may change due to Covid restrictions)
Sunday May 30 is Australia and New Zealand Botanic Gardens Open Day

.
Program for the Lismore Rainforest Botanic Gardens Open Day      (Cash only sorry, no card facilities)
Gates open 9 am   (NO DOGS PLEASE)
from 9.30 am   Native plants, morning tea, card and book stalls, self-guided walks, kids activities, displays in Visitors Centre
9.45 am     Guided Walk of the Useful Plants garden with Andreas
10.15 am   Native Bees as Pollinators with Graeme
10.45 am   Hoop Pine Walk with Marama
10.45 am   Opening of the Jeni and Andrew Binns' Sensory Garden
11.00 am   Guided Walk of the Useful Plants Garden with Jake
Bookings essential for all guided walks as numbers are limited. Email This email address is being protected from spambots. You need JavaScript enabled to view it. before 28th May 
Bring your cash please. No card facilities available sorry. 
Please do not come to the Gardens if you have any flu symptoms or are feeling unwell.
If you would like to join the Friends and spend some time in the Gardens with us, please contact Ros on 0412317744. See more information below. We have lots to do over the autumn period.
 FLRBG is a non-profit group of volunteers working in conjunction with the Lismore City Council to establish, develop and maintain the Lismore Rainforest Botanic Gardens. The Friends were officially formed in December 1998 but the dream of establishing a Botanic Garden in the Lismore area had been around since 1988. The Gardens opened officially in June 2013.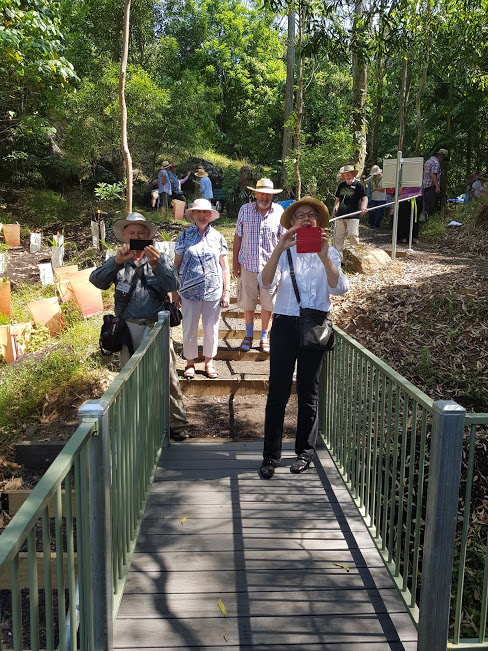 These Gardens are a wonderful place to visit with big colourful information signs, individual tree labels, paths, seats, picnic areas and of course a superb collection of local rainforest and other local native plants. It is great place to take visitors, and for kids to explore. The COOL CUBBY near first car park and SOLAR CLOCK in Sensory Garden are great favourites.  A very new feature is the little walkway and lookout in PALM GULLY at the western end of the Gardens, just beyond the Nursery.  The HOOP PINE FOREST, at the eastern end, is a lovely cool shady place to walk. The paths, unsealed but well graded, take you up to a stony LABYRINTH at the top and the newly installed BIG OLD CHURCH BELL, a little further along the ridge.

Have a look and feel free to ring the bell to mark your visit to the top of the forest.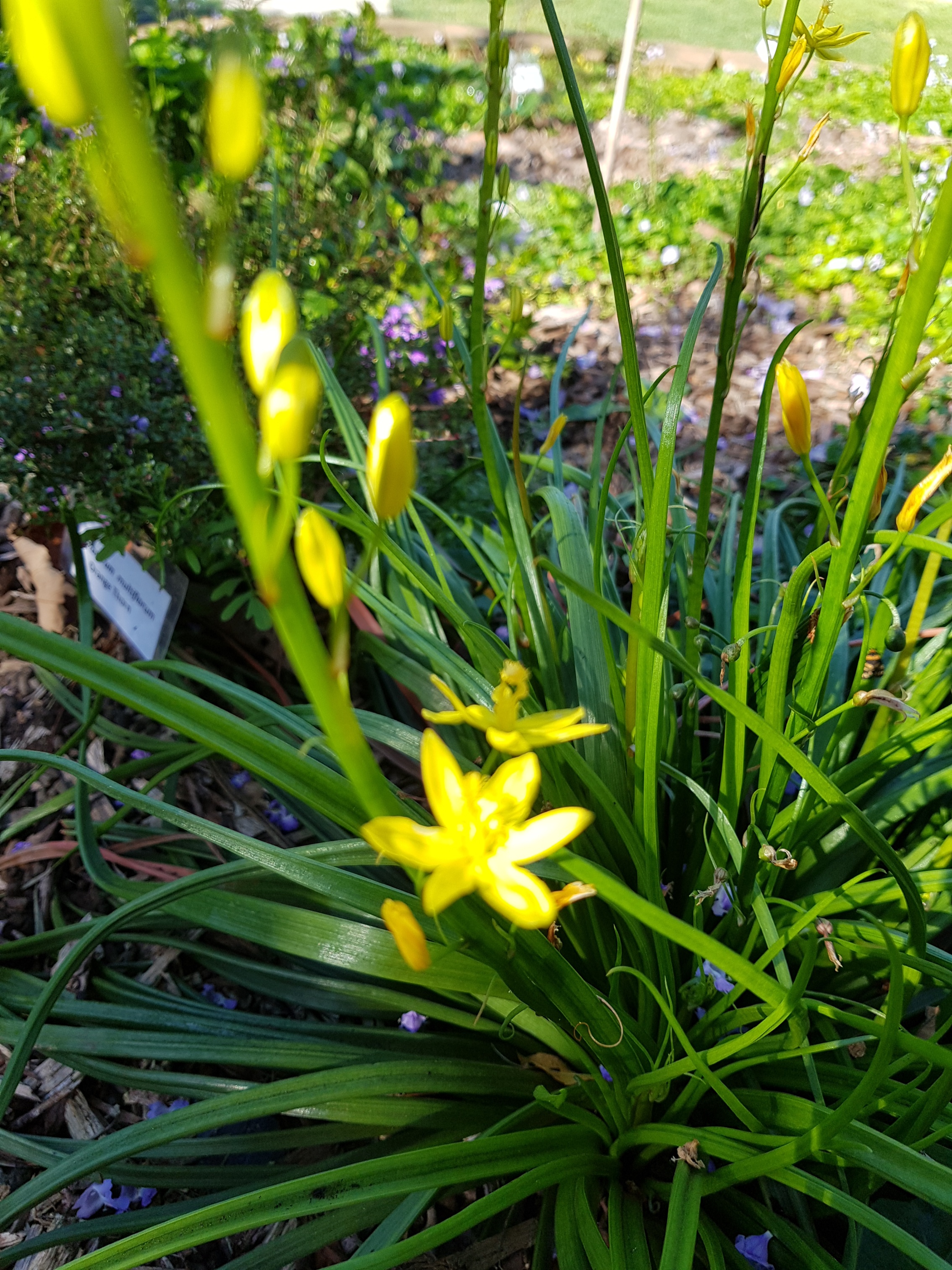 Autumn is a magnificent time in the Gardens, fungi and fruits abound!! Our insects and birds are always quietly busy. Check out our notice boards at the Visitors Centre for photos of what to look for.
VOLUNTEER WORK DAYS AT THE GARDENS are held  

every Wednesday morning

from 8 am to 11 am and on the last Sunday of each month from 9 am to 11 am
OUR NEXT SUNDAY WORKDAY will be Sunday 27th June from 9 am to 11 am. Ring 0450596705 if you'd like to join in or just turn up, wearing sturdy shoes, long sleeves and long pants.  Bring gloves and a hat.
WEDNESDAY MORNING PROPAGATION GROUP at the nursery 9.30 to 11.00am   Ring 0450596705 for information
NEXT COMMITTEE MEETING - Saturday, 15th May, at  9.15 am in the Environmental Education Centre

February Newsletter is  currently available.  Articles are now being accepted for August 2021 edition .     Contact Marie  This email address is being protected from spambots. You need JavaScript enabled to view it.