Friends of Lismore Rainforest Botanic Gardens Inc (FLRBG)
FLRBG is a non-profit group of volunteers working in conjunction with the Lismore City Council to establish, develop and maintain the Lismore Rainforest Botanic Gardens. The Friends were officially formed in December 1998 but the dream of establishing a Botanic Garden in the Lismore area had been around since 1988. The Gardens opened officially in June 2013.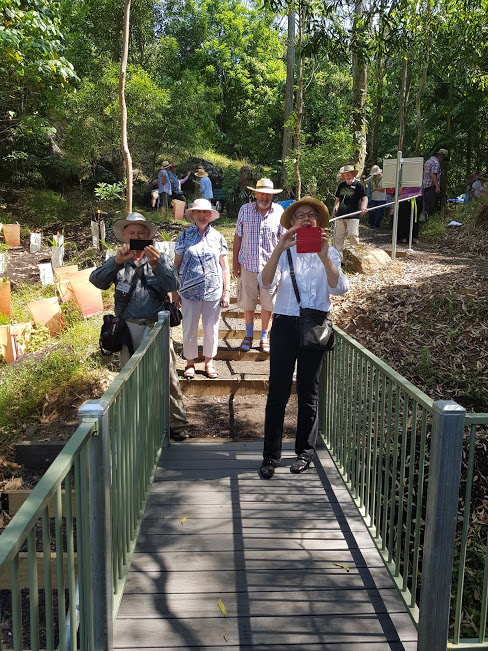 These Gardens are a wonderful place to visit with big colourful information signs, individual tree labels, paths, seats, picnic areas and of course a superb collection of local rainforest and other local native plants. It is great place to take visitors, and for kids to explore - the COOL CUBBY near first car park and SOLAR CLOCK in Sensory Garden are great favourites.  A very new feature is the little walkway and lookout in PALM GULLY at the western end of the Gardens - just beyond the Nursery.  The HOOP PINE FOREST at the eastern end is a lovely cool shady place to walk - paths unsealed but well graded -  take you up to stoney LABYRINTH at the top and the newly installed BIG OLD CHURCH BELL a little further along the ridge.

Have a look and feel free to ring to bell to mark your visit to the top of the forest.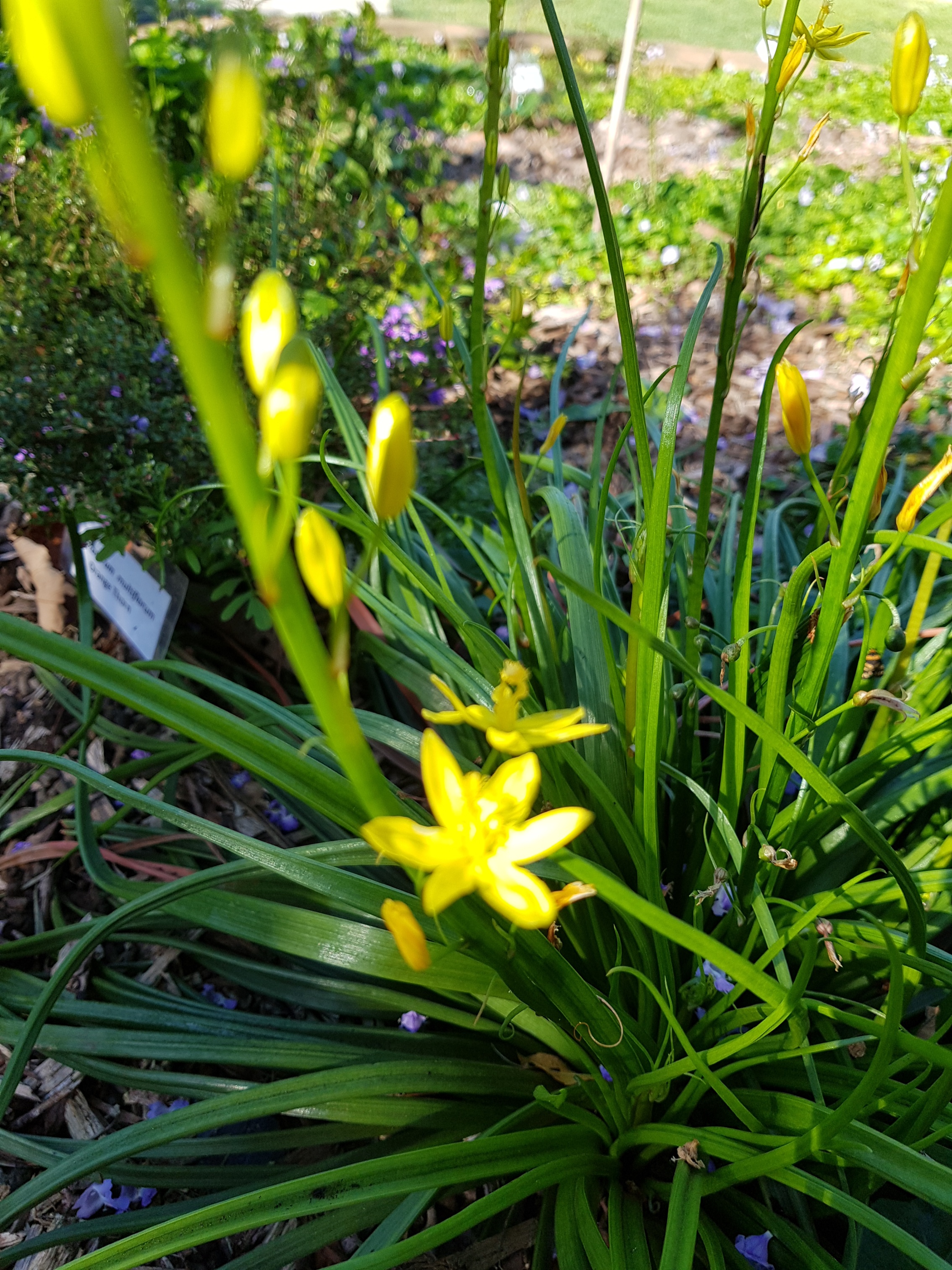 Spring is magnificent in the Gardens l- a mass of flowers!!    More and more of the rainforest trees and shrubs are flowering and fruiting -. Many of the flowers are tiny and may seem insignificant but a closer look reveals that they are really beautiful!  Others, however, are positively flamboyant  and many have quite unfamiliar and interesting growth patterns. 
GUIDED WALK  Sunday 27 October  - Guided Walk with Graeme Patterson in the Useful Plants Garden. This is a fascinating Walk with an excellent well informed guided.  Don't miss it!!! 
Meet in First Car Park at 9.45am.  Walk starts promptly at 10am and lasts approximately 1 hour

.     

WORK DAYS AT THE GARDENS    are usually held on the last Sunday of each month and every Wednesday morning. Wear protective clothing, bring insect repellent and sunscreen. We work for about three hours including time for morning tea... so bring a cuppa and something to eat. MT is a good time to converse in an enthusiastic group of people, to share ideas and enjoy being in a beautiful natural environment,  as well as helping to build a Botanic Garden!   

WEDNESDAY WORK GROUP each week starting at 8.00 am   


OUR NEXT SUNDAY WORKDAY  is on Sunday27 October -  - Gate open for volunteers at 7.30 till 8.00am then again for the public at 9 am. 
TUESDAY PROPAGATION GROUP   each Tuesday morning at the Gardens 9.00 am.  Nursery open 9.30 - 11am Tuesday   Contact Us 
NEXT COMMITTEE MEETING - atEEC Saturday 19 October - AGM starting at 9.30am followed by General Committee meeting. All members welcome. 

August 2019  Newsletter is  currently available.  Articles are now being accepted for February 2020 edition .     Contact Marie  This email address is being protected from spambots. You need JavaScript enabled to view it.