Friends of Lismore Rainforest Botanic Gardens Inc (FLRBG)
FLRBG is a non-profit group of volunteers working in conjunction with the Lismore City Council to establish, develop and maintain the Lismore Rainforest Botanic Gardens. The Friends were officially formed in December 1998 but the dream of establishing a Botanic Garden in the Lismore area had been around since 1988. The Gardens opened officially in June 2013.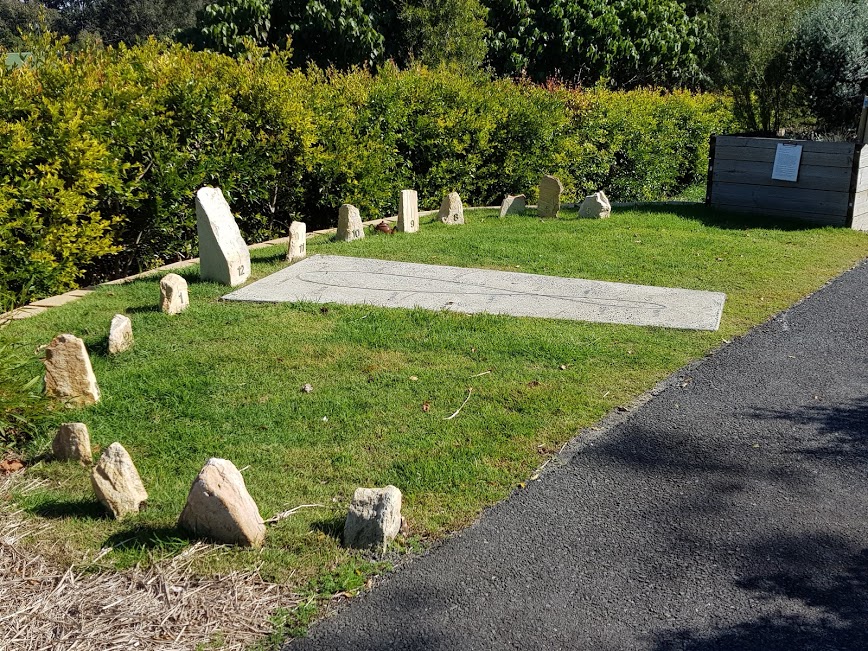 This is a wonderful place to visit with big colourful information signs, individual tree labels, paths, seats, picnic areas and of course a superb collection of local rainforest and other local native plants. It is great place to take visitors, and for kids to explore - the COOL CUBBY near first car park and Solar Clock in Sensory Garden are great favourites. The Visitors Centre is always open on work days and Open Days and at other times by arrangement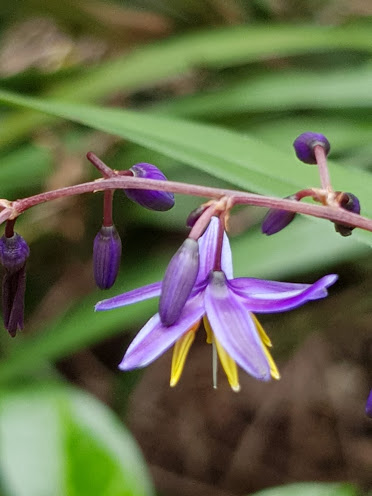 Spring has certainly sprung in the Sensory Garden this year - it is a mass of flowers!!
HOOP PINE FOREST   -  A gently graded walking loop path that goes right up to the top of the hill in the Hoop Pine Forest where a stoney LABYRINTH as been  constructed. It is  very beautiful area with a special cool  ambience ....  a popular place to walk amongst  the huge Araucaria cunninghmamii trees. 
GUIDED WALK  Sunday 28 October 
Meet in First Car Park at 9.20am.  Walk starts promptly at 9.30am and lasts approximately 1 hour

.      This walk is in the Wilson Park Species Garden - level bush path with a wonderful mix of young rainforest plants.   A great walk for anyone interested in rainforest regeneration or jsut growing smaller RF plants in your own garden. .  

WORK DAYS AT THE GARDENS    are usually held on the last Sunday of each month and every Wednesday morning. Wear protective clothing, bring insect repellent and sunscreen. We work for about three hours including time for morning tea... so bring a cuppa and something to eat. MT is a good time to converse in an enthusiastic group of people, to share ideas and enjoy being in a beautiful natural environment,  as well as helping to build a Botanic Garden!   

NOTE:  FLRBG MEMBERSHIP  renewals are now due for 2018-19. Full membership $15, Family $25 and Concessional $8.  Note:  MEMBERS WHO HAVE JOINED SINCE 1 January 2018 ARE COVERED TILL 30 June 2019.     Pay by Direct Debit: BSB 728 728  Account Number 22205295 Describe as MSHIP and your surname.  Or pay by cash at Work Mornings or by cheque to FLRBG PO Box 1327 Lismore 2480

OUR NEXT SUNDAY WORKDAY  is on Sunday 28 October - Gate open for volunteers at 7.30 till 8.00am then again for the public at 9 am. 
WEDNESDAY WORK GROUP each week starting at 8.00 am   
TUESDAY PROPAGATION GROUP   each Tuesday morning at the Gardens 9.00 am.  Nursery open 9 - 11am Tuesday Contact Us 
NEXT COMMITTEE MEETING at Visitors Centre at Gardens    Saturday 13 October at 9.15 am   - Note a week earlier than usual.  
FLRBG AGM will happen on Saturday 15 September at the Visitors Centre at 9.15am.
August 2018  Newsletter is  now available.  Articles are now being accepted for February 2019 publication